Do you want to take your business's advertising strategy to the next level? If so, partnering with a Google Ads Partner may be the right solution for you. With a partner well-versed in digital marketing and experienced in leveraging proven strategies across industries, you can ensure that your ads have maximum impact.
In this article, we'll delve into what it takes to find the perfect Google Ads Partner, from understanding their qualifications and assessing their capabilities to ensuring they provide reliable support when needed. By understanding how finding the right partner is an invaluable asset for any successful online advertisement campaign, you can decide which type of collaboration best aligns with your goals.
What Is a Google Ads Partner, and Why Should You Consider One?
A Google Ads Partner is an individual or organization that has successfully demonstrated their ability to develop and manage effective Google Ads campaigns. They have a solid understanding of the fundamentals of digital advertising, such as keyword research, ad copywriting, design best practices, bid strategies, optimization techniques, and more.
So why should you consider one? Simply put, working with a Google Ads Partner can save you time and money by running your campaigns with expertise. Here are some benefits to choosing a partner:
Knowledge of Best Practices and Tactics
A good partner will have experience in multiple industries across different campaign types (e.g., search marketing, display advertising), allowing them to quickly identify opportunities for improvement in your existing strategy that they could bring to the table from day one. Plus, they'll have insight into what's working now, so you don't have to test tactics to determine what works best for your business goals.
Access to New Ad Formats and Features
Keeping up-to-date on all the new features available through Google Ads is challenging. When partnering with an agency or expert who specializes in managing these platforms full-time, however, they'll be able to keep an eye out for relevant updates and incorporate them into your campaign if they meet your goals, potentially giving you access capabilities unavailable otherwise.
Ability to Leverage Bulk and Volume Buying Power
As Google Partners often engage multiple clients within specific industry verticals, this gives them additional leverage when negotiating ad rates or terms directly with Google on their client's behalf. This means partners can often secure better pricing than individual marketers achieve, helping reduce overall costs while driving quality traffic.
Elevated Support for Complicated Issues
With any digital platform, there can always be bugs or other tech issues that require advanced solutions and technological savvy, which most individuals likely lack unless they are full-stack developers. A certified Agency Partner, however, will usually provide access to their team's technical knowledge and a direct line back to engineers at Google itself, ensuring faster resolution times when problems come up unexpectedly.
All in all, partnering with someone who knows both the ins and outs of digital marketing AND how best to utilize it through Google ads services without additional overhead costs could move mountains for any business looking to maximize ROI potential from online advertising efforts.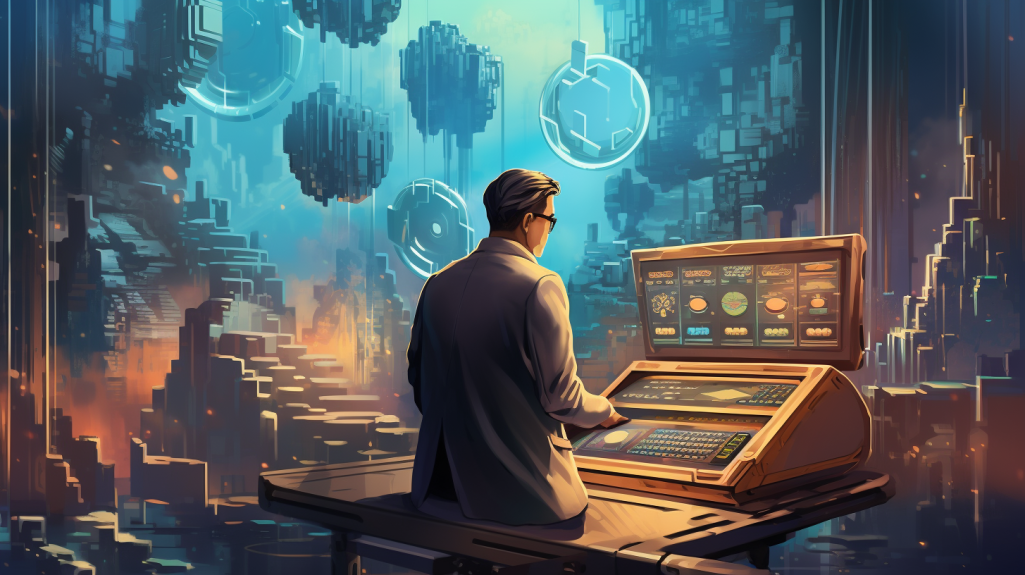 How Can Partnering with a Google Ads Partner Elevate Your Advertising Strategy?
Google Ads Partners are experts in their fields and can provide valuable advice regarding best practices for keyword selection, ad placement, testing strategies, budget optimization, and more. By leveraging their expertise as well as Google's sophisticated suite of ad targeting tools (e.g., search engine marketing (SEM), display ads, app install ads), you significantly increase the likelihood of achieving success from each campaign effort.
For instance, certified Google Ads partners can help you identify high-value keywords based on specific criteria such as geographic location, user demographics, or devices used by potential customers; they also provide detailed reports that allow marketers to measure performance across multiple channels.
Using smart bidding algorithms explicitly developed for advertisers like You will enable marketers to adjust bids based on real-time changes in customer behavior or interest markets. This further allows optimization efforts at scale for better ROI outcomes over time.
In addition to providing expert advice regarding best practices and technical support when needed, it is essential to note that partnering with a Google Ads partner also provides much-needed scalability.
What Are the Requirements to Become a Google Ads Partner?
Becoming a Google Ads Partner is an excellent opportunity to expand your business and garner more clients. To become a partner, you must apply with credentials such as education, certification, and experience in online marketing.
The basic requirements include having an established presence in digital marketing with two or more years of managing campaigns on both Google Ads and Adwords for clients. You also need at least one active client account running ads successfully for 90 days or longer.
You should have a valid company email address associated with your official website domain registered within the past six months and be able to show usage of all Google Ads tools (Google Optimize or Display and Video 360). Finally, you will need at least one individual trained at Google Academy for Ads who is currently managing accounts on behalf of the company.
Once accepted into the program, partners are rewarded with numerous benefits, including access to exclusive resources from Google (like updates about new features), priority responses from support teams when assistance is needed regarding complex problems on accounts they manage, increased visibility through enhanced listings in their regional google partners directory page and Loyalty google partner Badge that can be used on the company's website showcasing its premier partner status with Google. When done correctly, becoming part of this program could bring significant success for any business looking to take advantage of these helpful perks.
How to Choose the Right Google Ads Partner for Your Business?
Choosing the proper Google Ads Partner for your business can take time and effort. Here are some tips on how to make sure you choose the best partner for your business:
Look at Their Qualifications
Research potential partners and examine their credentials; what certifications do they have? Are there any awards or accolades they have earned? Ensure that the consultants' qualifications match those that Google requires of its certified professionals.
Analyze Their Track Record
Check reviews from previous clients and ask how successful their campaigns have been regarding conversions and ROI (return on investment). Ask detailed questions about past companies similar to yours and specific tactics used when working with them. Gaining insight into your potential partner's experience will help you decide if they would be a good fit for you.
Review Pricing Structure
Different partners offer different pricing options, such as flat-fee pricing or performance-based fees, which are based on generated leads or sales volume resulting from ads placed by the agency and partner on Google Ads platforms like AdWords or Display Ads Network, etc. (hereafter referred to as 'Google Platforms'). So review different agencies' structures and decide which would work best for you given your budget, resources available, current campaign objectives, etcetera (if any).
Establish Trust
Many times, businesses rely solely on referrals when choosing an agency and partner, but it is crucial not only to hear about someone else's success story but also to earn trust yourself by having direct conversations with agencies through Zoom calls and phone calls before hiring them; understand thoroughly if the person conveying information knows what they are talking about, i.e.,
If they can adequately explain various services and features offered under Google Platforms, such as remarketing lists and dynamic search ads, etc., before handing over the responsibility of managing an account worth thousands of dollars per month.
Ensure Transparency
You should always ensure that access privileges within accounts remain managed directly by yourself unless privilege sharing has been agreed upon amongst both parties separately beyond just written clauses in contracts.
Obtaining control means seeing all changes made during campaign optimization processes, ensuring further transparency, and allowing more effective quality checks.
Finding an ideal ad partner and agency takes time; be sure to take enough time while researching various advertising providers to achieve desired results through cooperation between both parties.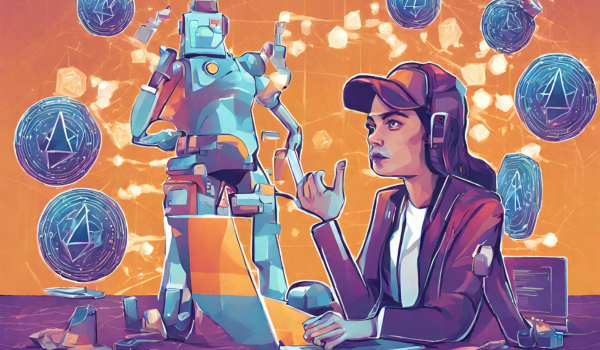 What Benefits Can a Google Premier Partner Bring to Your Business?
Businesses are facing ever-increasing competition and complexity in the digital landscape. Fortunately, tools are available to help them succeed and reach their goals. Becoming a Google Premier Partner is one of the best ways to get ahead.
A Google Premier Partner brings many benefits to businesses of all sizes; here are some of the primary ones that can be expected:
Expert Support
A Google Premier Partner provides professional support on any complicated needs or issues with Google Ads campaigns you may have. These experts specialize in setting up and managing successful campaigns so they can quickly identify areas for improvement and ensure that campaigns perform optimally even when changes cause disruption.
Advanced Strategies
As an experienced partner, a Google Premier Partner will have access to advanced strategies that can provide more tremendous success than achievable through simple optimization alone.
This includes taking advantage of updated features before they become available more widely, better understanding customer behavior, creating custom experiences based on those insights, and reaching potential customers in new markets or demographics easier than ever before. These are just some examples of what can be achieved through taking advantage of strategic partnerships like this one with Google Ads' expertise shared openly with partners like yourself.
Comprehensive Solutions
By joining this exclusive program, you can access SEO and PPC services and comprehensive solutions covering display advertising, allowing you even greater control over your online brand presence.
Not only do you benefit from using such a powerful platform, but because it's entirely managed by certified professionals who understand how all facets fit together most efficiently, it significantly eliminates the risk associated with DIY marketing efforts.
Greater Coverage and Visibility
Becoming part of this prestigious club automatically boosts your exposure across all channels. At the same time, search engine optimization (SEO), paid search (PPC AdWords), social media, and display advertising should never stand alone. Combined, they create an overall more robust performance, which is further amplified if enabled by experienced professionals like members within this program.
Access to Exclusive Benefits
Being part of a larger team has unique rewards, including exclusive deals such as discounts on campaign management costs through automated systems developed especially for partners. In addition, there are exceptional pricing opportunities, including reduced monthly fees for campaign monitoring services, etc., ensuring any investment made goes much further than expected each time.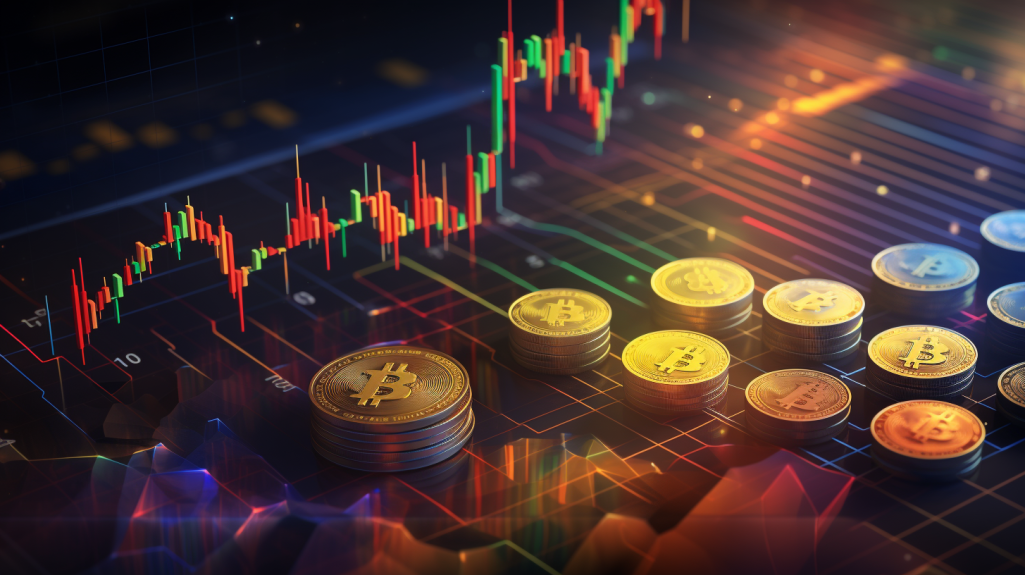 Insights from Other Members And Leaders
The dedication shown by fellow members often gives insight into trends, practices, or strategies used successfully elsewhere, which is invaluable when making informed decisions about future directions taken, sometimes even resulting in 'out-of-the-box' ideas being formed quickly thanks to collective pictures being presented.
Being part of a global community with a wide reach means a bigger impact when it comes to promoting your brand. Lastly, having representation worldwide means increased visibility and potential leads coming from unexpected quarters if desired. Leveraging relationships networked via peers overseas could mean discovering new revenue streams without massive investments or risks involved upfront.
Joining forces with reliable experts makes perfect sense when looking for quick results rather than hoping luck plays its part. No matter how small a new niche your business might be, growing faster than ever imagined becomes a reality when given appropriate support via resources expertly implemented immediately.
Why are Certifications Important When Choosing a Google Ads Partner?
Certifications demonstrate knowledge of best practices in digital marketing, which can ensure that your campaigns remain efficient while maximizing returns on investment (ROI). Google offers certifications specific to its products, so you can be sure that any certified partner you choose understands how to use all of Google's tools correctly at both the primary and more advanced levels.
For example, through the Google Partner program, companies demonstrate proficiency in managing Adwords accounts by completing associated exams. This is an excellent place to start if you seek a certified service provider with experience in pay-per-click (PPC) campaigns.
Beyond transcriptions or exams, authentication from professional accreditations like The Drum's Digital Trading Awards is also beneficial when researching potential partners. The awards give recognition and validation from some of the top industry professionals, which adds further reassurance for quality services being offered by certified agencies.
It's crucial not only to find an agency that knows its stuff but also to have proven results with clients that show successful stories and strategies exploited across various industries, someone who will have empathy towards your own goals and objectives.
With clear proof of tangible success and knowing what direction an agency would take, your company is more accessible since each business has unique needs. For this reason, it's highly recommended to ask questions regarding previous successes before signing up with any particular firm or representative.
Always ensure you understand what any agency will do for you once hired. It'll help establish good alignment between both parties before committing financially to something further down the line. After all, building relationships takes time and effort.
Overall, having certifications gives businesses peace of mind, knowing they are working with qualified partners who have extensive knowledge about all related topics about advertising services within Google networks. Since operations cost money, unwanted mistakes should be avoided at all costs.
Therefore, researching companies' credentials helps identify providers capable of delivering optimal customer experiences while increasing ROI initiatives and meeting corporate goals and objectives before the project's inception, ultimately ensuring the expected return on investment (ROI) values are achieved.
What Role Does a Google Ads Partner Play in Managing Your Ad Spend?
A Google Ads Partner is a trusted partner of Google that provides specialized services and expertise to help businesses maximize their ad spend. They are certified professionals tasked with helping businesses create and manage effective campaigns so that the company can get the most out of its advertising budget.
In general, a Google Ads Partner will assess your current or desired campaign goals and provide recommendations on optimizing campaigns for better results. This could include researching target audiences, creating customized strategies tailored to specific purposes, utilizing paid search best practices, and monitoring performance metrics to ensure success. They can offer additional assistance, such as managing bids or writing ad copy.
Having an experienced partner like this is especially useful because they possess the industry knowledge to properly handle all aspects of running a successful ad campaign on Google Ads, from keyword optimization to analyzing data collected from campaigns over time.
By being familiar with your industry's competitive landscape and related trends in consumer behavior (such as seasonality), partnerships have an edge in achieving better ROI compared to companies using generalized strategies developed without expert insight into audience dynamics within different markets.
Google also offers special privileges for businesses working with partners, such as access to beta features before anyone else, exclusive training sessions about new products, more profound insights into consumer trends, the ability to receive support directly from product experts plus more perks depending on their partnership tier status level achieved through high levels of spending activity based achievement criteria set by the search engine giant itself.
By engaging one of these partners, you gain access to benefits that non-partners do not receive and assurance that you're getting professional advice when managing each dollar spent on Google Ads, ultimately resulting in a more substantial return on investment than ever.
How Can a Google Ads Partner Help Specialize in Different Google Ads Campaigns?
Becoming an officially certified Google Partner can benefit businesses specializing in different Google Ads product areas. By becoming a partner, you'll have access to various benefits and resources that will help make the most out of your campaigns.
Google Partners offers specialized support from experts knowledgeable about all aspects of digital marketing, including search ads, display advertising, video ads, shopping campaigns, and app install ads. This specialized assistance helps you achieve your business goals more effectively by utilizing the best practices when setting up your online advertisements.
In addition to this specialized support, Google Premier Partners provides training opportunities so that you stay up-to-date on new products and trends within the industry, along with ongoing certifications offered through their platform, which reinforce your understanding of using particular tools and optimizing campaign performance.
You'll also receive access to exclusive events held at locations around the world where experts teach attendees about various topics relating to Google Ads products, offering an invaluable experience when it comes time for planning and executing successful campaigns.
What's more? By becoming a Google Ads Partner, you can take advantage of special promotional offers from local partners and discounts on ad spend, ultimately saving you money in the long run while ensuring excellent returns on investment (ROI).
Overall, having a partner assisting with research insights is crucial for any business looking for increased ROI, allowing them to develop better critical strategies explicitly tailored towards each product area they specialize in working with, further optimizing their success rate when creating new campaigns or updating existing ones using both old methods as well as more unique techniques often available only through Google Partners network.
Why Don't Some Businesses Choose the Google Partners Program, and What Are the Alternatives?
The decision to skip Google Ads is difficult, but it's often based on the fact that some businesses would instead save money and can generate good results another way. Google Ads is a potent tool for advertising, with its ability to reach specific audiences and track performance metrics in real time. However, it's only sometimes the most cost-effective solution.
Depending on the industry or product offerings of a particular business, there are several good options available:
Social media advertising: This has become an increasingly common approach for many businesses as it allows them to focus resources within their areas of expertise. Social media platforms like Twitter, Instagram, and LinkedIn advertising can be highly targeted while affordable compared to traditional online advertising methods like Google Ads or Bing Ads.
It also provides unique opportunities, such as leveraging influencer marketing campaigns, which help drive traffic toward your site at lower costs than any other platform would generally allow you to achieve. With well-crafted creative content that resonates with consumers, you could experience high levels of engagement from organic followers, further amplifying your message.
Content marketing: Content creation is at the heart of every digital marketing strategy since creating helpful information for customers will always remain relevant (unlike trends in SEO). Content not only helps build relationships between customers and brands but also demonstrates thought leadership within industries, which brings higher trust amongst potential leads and buyers due to this level of knowledge sharing from your company's end alone.
Studies have shown that branded content generates three times more leads than display ads and can result in significantly lower customer acquisition costs. If you consider yourself proficient enough in writing, try this fantastic method today and see how much impactful growth it brings.
Email Marketing: Though email lists may take some time and effort initially, these days, they are considered a must-have asset among growing businesses regardless of size. Not only do they provide invaluable feedback from subscribers directly through automated surveys, etc., but having up-to-date mailing lists gives access to numerous promotional material bonuses such as newsletters or discounts sent straight into inboxes, increasing sales conversion rate immensely.
Furthermore, having regular contact builds strong relationships between companies and customers, providing visibility necessary for success here, too, so consider this critical resource no matter what else might come around (and trust us, anything goes these days).
Final Thoughts on Google Ads Partner
The right Google Ads Partner is essential when taking your advertising tactics up a notch. Carefully researching what each option offers can help you align and optimize successful campaigns that drive growth and increase ROI.
It's essential to remember that all social media networks offer different opportunities, so consider the differences in strategies across each account. If done correctly and consistently, cryptocurrency asset-related ads can be profitable for crypto organizations seeking to strengthen their user base or improve user acquisition.
With the appropriate partner on board, you have the power to drive the effectiveness of digital campaigns and experience growth through outstanding performance from impactful adverts.
Reaching your goals starts with making the intelligent choice of partnering with a Google Ads Partner who understands your digital needs. Now it's time for you to act by crafting compelling Crypto Token ads that maximize ROI.